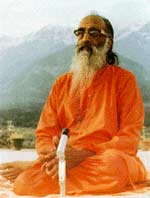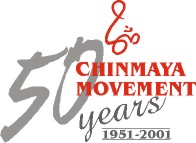 http://www.chidatma-chinmaya.com/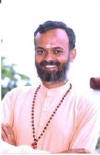 Swami Chidatmananda is Acharya of Chinmaya Mission, Hyderabad and Regional Coordinator of Andhra Pradesh. Inspired by Swami Chinmayananda, he became a Swamiji at a very young age and is serving the society for the past 10 years. He is a law graduate from Osmania University and the only son to his parents.
He is famous for his Gemini and Doordarshan ( India's widely viewed channels on television) talks on topics such as the Bhagavad Gita & Vemana padyamulu. He also speaks on Vedanta, Upanishads, Bhagavad Gita, Ramayana & Mahabharatha.
Apart from these, he has conducted many sessions for various government organizations, management schools, IAS and IPS trainees, and politicians on stress management, mind management, self-management, ethics & morals.
His ability to explain the most complex concepts of the Upanishads in simple and fluent language is well acclaimed.
Date & Time

Topic

Location

Contact

Mon, 9th July, 7:00PM-8:00PM

Secrets of Steady Wisdom

18930 Bothell Everett Hwy

K-102

Bothell, WA 98012

Ashok or Murali

425-483-1674

Tue, 10th July, 7:00PM-8:00PM

Management of Emotions

11341 17th Ave NE

Seattle, WA 98125

Bill

206-440-7443

Thu, 12th July, 7:00PM-8:00PM

Witness The Ego

9129 NE 151st Street

Bothell, WA 98011

Yamini

425-806-5619

Fri, 13th July,

7:30PM – 8:00PM

Hanuman the Great

For Bala Vihar

19320 63rd Pl NE

Kenmore, WA 98028

Nutan Unadkat

425-486-1980

Sat, 14th July,

11AM – 2:30PM

Winning The Mind

&

Meditation

Bellevue Public Library

1111 110th Ave NE

Bellevue, WA

Open to All

425-450-1760

Sun, 15th July,

4PM – 6PM

Stress Management

Bothell Library

18215 98th Ave NE

Bothell, WA 98011

Open to All

425-486-7811
Contacts
Yamini Gourishanker William Ferguson Ashok Kajjam (akajjam@hotmail.com)
425-806-5619 206-440-7443